The Spirit of Sunfish Pond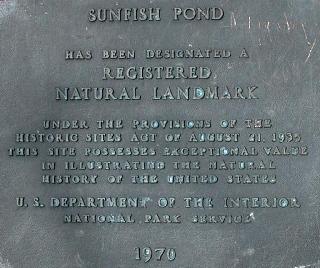 Sunfish pond is a remarkable place in the Delaware water gap in New Jersey. There is wonderful hiking nearby (getting there) and the pond itself is a beautiful place. Many people visit on beautiful summer and fall weekends, but on most other days it is a very peaceful spot. Rocks along the shore and cliffs overlooking the pond make wonderful resting spots. Sunfish, snakes and deer are often to be seen. The remnants of recent beaver activity can still be found. The water calms and inspires the spirit.

Along the northwestern shore, there is an area where people seem to be inspired to build primitive rock art. The same spirit which has energized peoples through history to celebrate a beautiful place with organized, though transient, placement of rocks speaks to modern man at the pond. Visitors may be tempted to walk on water. We offer a few illustrations of the pond, its beauty and some of the artful rock arrangements that adorn this place.
---
Sunfish Pond Collections

home collection


creatures collection


rocks1 collection


rocks2 collection


rocks3 collection


people collection


plants collection


winter collection


woods collection